WELCOME!
---
In the name of our distillery, let me to welcome you – all the growers, gardeners and supporters of the best quality spirits. Here you will learn everything about how to proceed with a honets way of fruit distillery as well as about our products that come directly from our distillery.
Jozef SuchÁnek
---
---
---
My name is Arnold Holstein. My weight is 2 tons and I will burn 500 kg of yeast from which I will make noble spirits.
OUR ACTUAL NEWS IN E-SHOP
EXCLUSIVE ONLY WITH US

What we offer
---
We offer the following services in the premises of the GLOBAL DISTILLERY and the SAMARIA Fruit Distillery: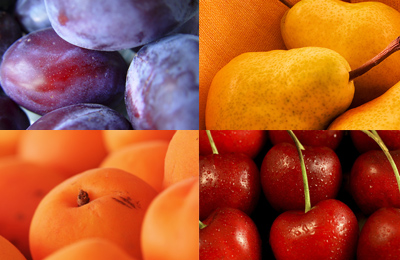 ---
grinding and stoning
---
Apart from our own distillery service, we offer customers to grind and pit the fruit. Fruit grinding is essential for improving the yeast growth in fruit and to prevent access of air that causes molding. Voran's cutting-edge technology with an hourly capacity of 4 tons is used for fruit grinding and stoning.
---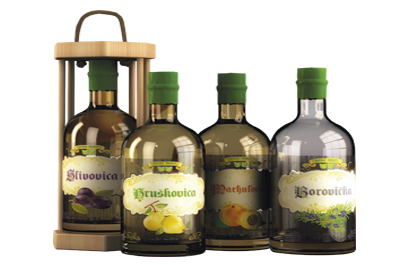 ---
production of spirits and distillates
---
SAMARIA Fruit Distillery, best known for its popular product range named Natural Product or KOSHER, offers only the best quality spirits and distillates. We plan to focus most of our production on popular noble spirits such as pear, plum, apricot, peach, apple, grape brandy, quince, strawberry, cherry, sour cherry but also kiwi and beer brandy as well.
---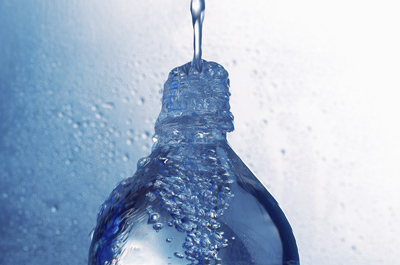 ---
Yeast dilution with modified water
---
The so called Rye Island  is the largest river island in Europe and the largest reservoir of drinking water in central Europe. The quality of this water, which is the softest in Slovakia, is reflected in the quality of our products. To achieve the perfect result, we modify the water with the ionic formula. That's why we offer you this specially modified water when making your brandy.
price list
We are the only distillery in Slovakia with the number of our stills that we can add your yeast to production separately at a capacity as low as 100 liters.
Discount price!
50% distillate for 1L
€5,70
With VAT and consumption tax included
The price includes:


The use technology
Overhead expenses, energy and service costs
Removal of stillage
Dilution of distillates with modified water
Aging of the alcohol
Included in final price
etc.
Minimal distillation capacity
The operator of the fruit distillery (hereinafter referred to as "distillery") is bringing out these rules of operation in accordance with the Act of the National Council of the Slovak Republic No. 467/2002 Coll. on the spirit manufacturing and marketing on the market as amended, by the Decree of the Ministry of Agriculture of the Slovak Republic No. 653/2002 Coll. about the operation of a distillery plant for fruit distillery, by the Act of the National Council of the Slovak Republic No. 105/2004 Coll. on consumption tax on spirits, as amended, and the Decree of the Ministry of Finance of the Slovak Republic No. 226/2004 Coll., laying down the details of the requirements for the organization of technological facilities for the production, processing, storage and transport of spirits, control of the quality of spirits, detection of spirits reserves and the way of keeping records about spirits.
Our company operates only on the best quality distillery sets from renowned producers such as J. Hradecky – Pacov, Kothe and Arnold Holstein.
---
A good quality yeast equals good quality distillate.  Great deal of attention should be given to proper preparation of the yeast as it represents the main and basic assumption of good distillate and the extend of alcohol utilization of your yeast. Many growers have the misconception that old, rotting fruit can be utilized to distill the spirit  and that is a big mistake. If a producer wants to have a good quality spirit made of his own fruit, he must also offer good quality fruit. The fruit intended for yeast should be ripped, clean, without stalks and such is then put  in clean containers. These are either made of plastic or stainless steel. We never store fruit in iron containers.
---
Fermentation is a process whereat CO2 escapes, the pulp decays. The escaping CO2 brings up a piece of hard fruit to the surface forming a hat. It is never allowed mixing the yeast since it prevents the access of air to the yeast and thus of unwanted microorganism, while the hat prevents the evaporation of the alcohol.
Fruit utilization out of 100 kg of yeast: plum – 10 liters 50% distillate, cherry – 8 liters 50% distillate, apple and pear – 7 liters 50% distillate.
---
At our distillery we have our own laboratory and warehouse for distillates available  in which tanks made of stainless steel with a storage capacity of 25,000 liters are kept. Moreover,  in our distillery warehouse we also keep wooden barrels intended for the process for aging especially of wine distillates. As a matter of course we also have  a 40 liter ultrasonic cleaner  with the help of which we are able to produce a 10-year-old distillate from a freshly distilled fresh spirit in just a few minutes.
MOTTO: "We are a huge family of gourmets who enjoy good-quality fruit distillates. Hence, our motto is that we wish you, our customers, to return to us every year with joy. "
– Jozef Suchanek, director –
The distillery
---
Our distillery has a state-of-the-art, fully automatic, computer-controlled distillation equipment at its disposal. The capacity of the first distillation spill is 600 liters. It is an equipment with a rectification column and a catalytic converter. It oversees the distillation process and the correct temperature in the distillation equipment.  The second distillation still has a capacity of 1,200 liters and, again, it is a distillation equipment that was produced for our company based on precisely specific requirements, especially in terms of monitoring the right temperatures at each location.
The issuance of distillates  and picking documents takes place during opening hours:
Fridays from 8.00 AM to 4.00 PM or Saturdays from 8.00 AM to 10.00 AM.

The receipt of yeast and fruit for processing occurs during the following days:
Mondays to Fridays from 8.00 AM  to 4.00 PM or Saturdays from 8.00 AM to 10.00AM.
WE ARE CLOSED ON SUNDAYS.
---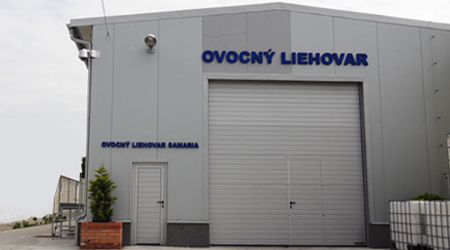 ---
Distillery
---
SAMARIA Fruit Distillery functions as a yard distillery of the GLOBAL DISTILLERY plant. Under the strict supervision of the master distiller, only the best quality raw materials are used for production of spirits and distillates. The recipes we use have a long tradition and have been an inspiration for many other distilleries. Their origin and "know-how" is associated with the LIKOS distillery, from which SAMARIA has taken over these traditions. At present, thanks to our production and storage capacity, we belong to the largest and most modern fruit distillery in Slovakia.
Fermentation plant
---
In our fermentation plant we are able to store 400 tons of yeast at the same time. Canadian air conditioning system together with a special sensational heating system ensure that the temperature does not drop below 15 degrees Celsius and does not rise above 20 degrees Celsius. For, as we know, during the fermentation process it is important to keep the temperature constant which guarantees the highest quality of the yeast. Our fermentation plant has also special detectors for gas leak from fermentation tanks which are specially adapted for the need of controlled fermentation.
---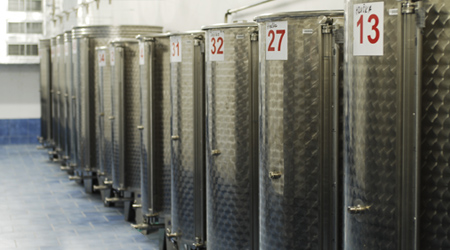 Visit us
---
Do not hesitate to visit our distillery. Our helpful staff will guide you through the entire production process and explain the processes of the fruit processing in particular.
Should you have any questions regarding good yeast preparation, do not hesitate to call us and we will be happy to give you advice!
Opening hours
---
Monday 8.00 AM – 4.00 PM
Tuesday 8.00 AM – 4.00 PM
Wednesday 8.00 AM – 4.00 PM
Thursday 8.00 AM – 4.00 PM
Friday 8.00 AM – 4.00 PM
---
Contact
---
Adress Bratislavská cesta 39, Šamorín
Phone+421 902 826 682
Fax +421 315 601 702
Email [email protected]
GLOBAL DISTILLERY, s.r.o. is registered in the Commercial Register of the District Court of Trnava, section: Sro, Insert No. 27802 / T